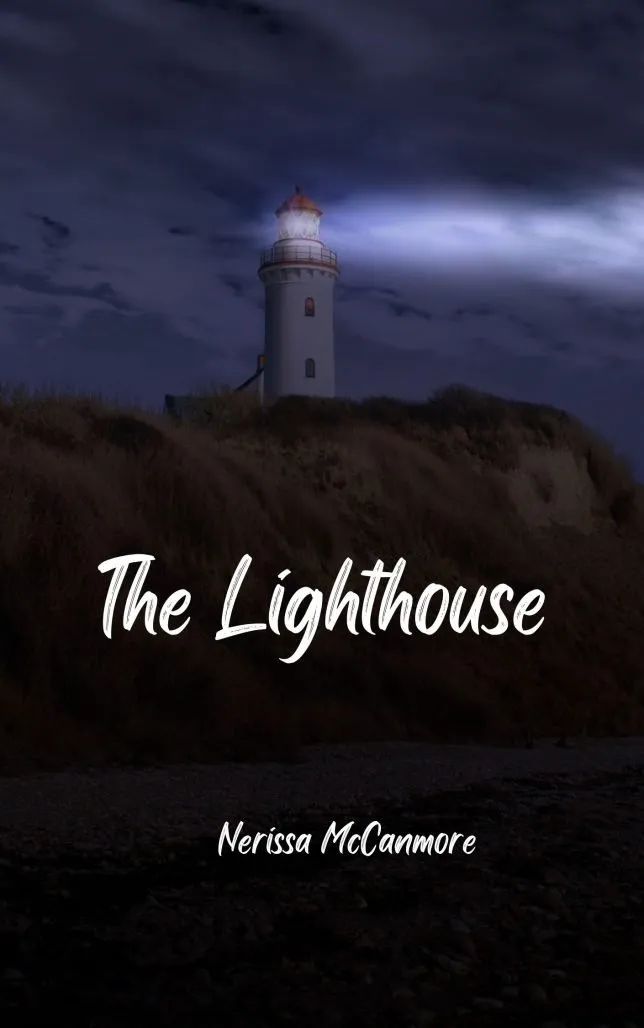 The Lighthouse
Enter the world of the Lighthouse, a club for supernatural beings and social misfits.  In this Gothic story collection you will find castles, ghosts, vampires, romance and terror:
Bedlam Castle–An American college girl loses herself in the hallways of a 900-year-old castle. Eccentric characters invite her to dinner. One is a genie, one is an undine, and most of the others are ghosts. One man intrigues her the most–but is he a mortal man or a supernatural creature like the rest?
Jarkin–Becky Stevens falls in love against her will with Archibald Jarkin, an eccentric, austere and charismatic preacher. Their passionate marriage is tested when Jarkin's TV ministry turns into a witch hunt. When Becky discovers the Lighthouse, their life together takes a startling new path.
Alexander Boa: Or, I was a co-ed vampire slave–When a young woman's college is taken over by a vampire, she becomes his secret mistress. Will she be torn apart when her friends decide to kill him?
Candida–A young man is stricken with a girl who falls under a vampire's spell. Soon married and pregnant with the vampire's baby, she has no idea what danger she'll be in if the baby is a boy.
The frame story–Jenny, a social misfit, is introduced to the Lighthouse, supernatural creatures, and a deceptive man. When he leaves her and then accuses her of stalking him, she can only vindicate herself by facing the horrors of a haunted cave. Will she survive? Will she fall in love again?
Read Preview

here

.
Buy

here

(e-book or paperback, various retailers) or

here

 

(downloadable file to use on your Kindle or other e-reader)

.
Since whenever I revise the book, my reviews go away, I put them here for you:
Quotes from a Web forum about "Bedlam Castle," when it was available separately as an e-book: http://itsamustread.yuku.com/forum/viewtopic/id/4255
I really enjoyed this story!…I really did enjoy it; it was a sweet story – I'm looking forward to reading her other works now!(jewelgirl1966)
I read it and loved it!…It was very sweet….I had never read a paranormal romance before 'Bedlam Castle,' and found it surprisingly enthralling and fun. I enjoyed trying to guess what was going on, and was impressed that it was original and not full of romance-type cliches. I hope it has a sequel someday. Meanwhile, I look forward to reading your next book: Tojet!(Alicia GA)
"Bedlam Castle" also got two ratings for an average of 6 stars.
Where did this book come from?
"Bedlam," "Alexander Boa" and "Candida" were all based on dreams I had in college. The Lighthouse itself was also based on a dream:
I discovered the lighthouse at the top of the hill: all you had to do was hang on while a rope took you up a mountain to it….It became my favorite hangout….My parents objected because the other kids "liked to joke about coarse things."

…Then I'm ready to go uphill again, so I'm given the rope. It starts tugging, sometimes stopping and jerking up again. I have to dodge some worms and possible slugs on the wet pavement.

I go by my front yard, and the rope suddenly turns a corner. I lose it, and make a lunge for it with both hands (possibly scraping a worm with my fingernails), but miss it; I keep trying to get it so I'm not stuck this far up the mountain, but I lose it for good.

I wait around, and someone finally picks me up and takes me either to a wait station or the lighthouse, where I wash my hands off.
Around 2000, publishers didn't like novellas and magazine editors didn't like long short stories.  So I pulled out the lighthouse story I'd written based on my dream, dusted it off, changed a bunch of things, and turned it into the frame story for one book with a central theme, a club for the paranormal and the strange.  Around that time I also saw the video for Baby by J Ralph (Spy) one night.  As I watched the con-man TV preacher, I wondered what it would be like to be married to such a man.  I also saw Du Hast by Rammstein, and the woman who watches her lover join the evil ones.  That sparked "Jarkin."